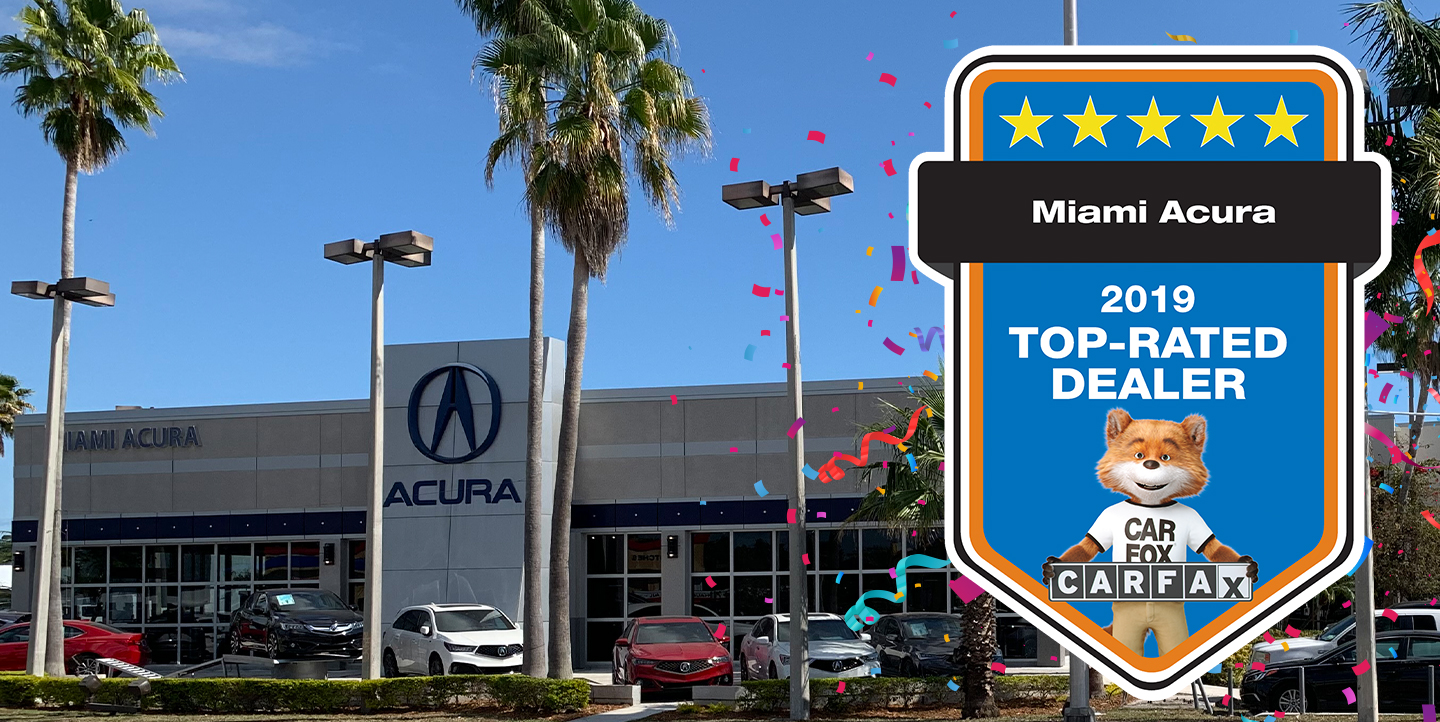 Miami Acura is a CarFax Top-Rated Dealer in Miami, FL, Near Kendall & Coral Gables

If you've wondered "Where is a top-rated car dealership near me?", Miami Acura is thrilled to announce that our store is a CarFax Top-Rated Dealer in Miami, FL - near Kendall and Coral Gables! Based on verified customer reviews on CarFax, we have an average rating of 4.9 on CarFax.com. That rating puts us in an exclusive group of highly-rated dealers and earned us the CarFax Top-Rated Dealer title.
We are truly honored that so many of our customers have taken the time to talk publicly about the amazing experiences they had at our dealership. Miami Acura prides itself on going above and beyond for every customer at every visit - regardless of whether they are shopping for a new vehicle, securing financing, having their vehicle serviced, or finding Acura parts or accessories. Our goal is to make sure everyone leaves 100% satisfied, and we give 100% effort every day to make that happen.
While we're excited about this opportunity to brag just a little bit about ourselves, we assure you that we don't intend to rest on our laurels. We promise that we will keep striving to provide the outstanding customer service people have come to expect from Miami Acura!